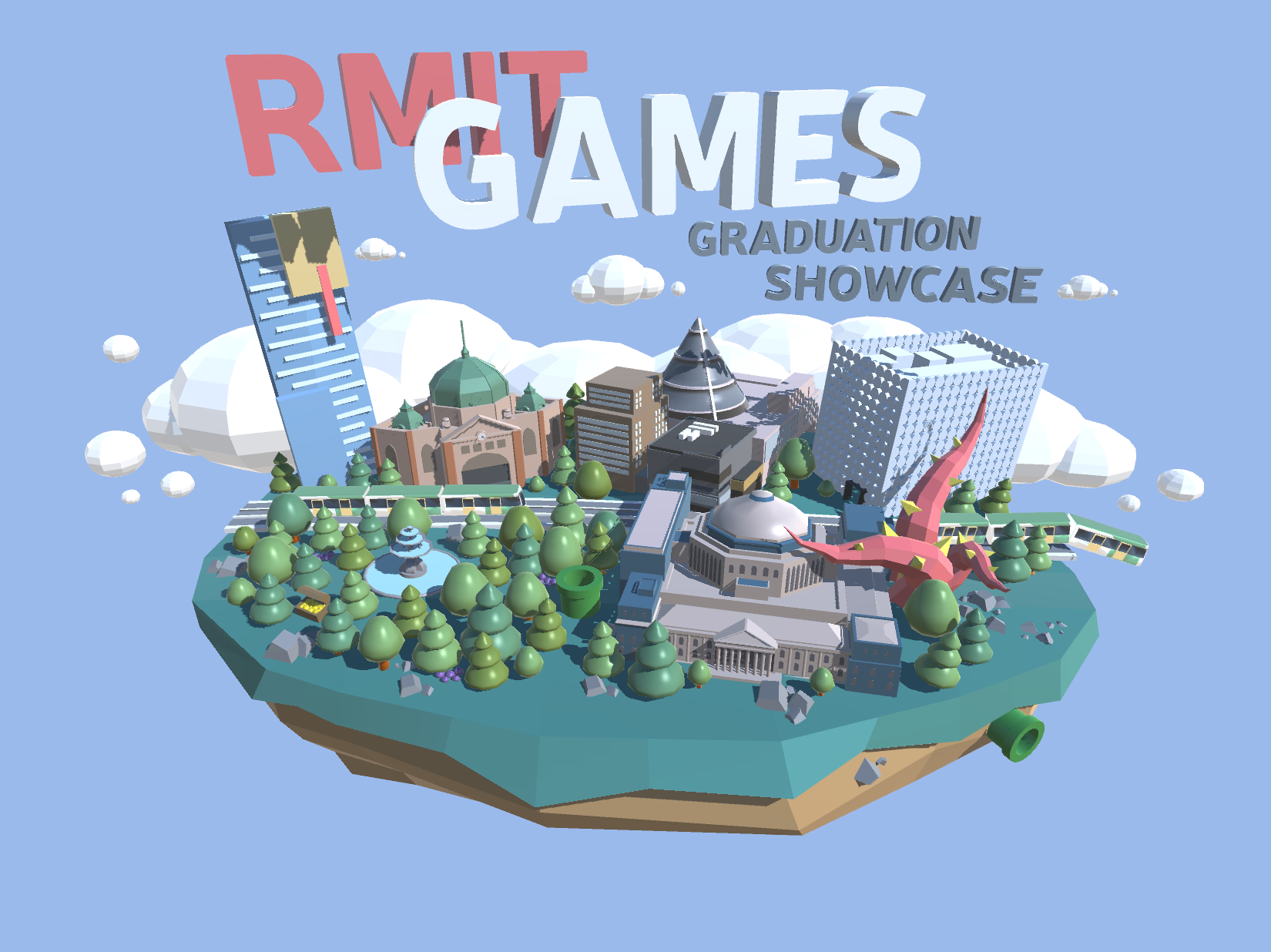 RMIT Games Grad Show Game
A downloadable game for Windows and macOS
I created an image to help celebrate and promote the RMIT Games Grad Show coming up!
In this game, you walk around in an alternate Melbourne (from the poster) and take wonderful screenshots to share!

All you need to do is:
- Press 'p'
- Find wherever it saves the Image on your computer. (see below for details)
I think i would prefer to live in this town.
It's pretty weird and great.
If you get a chance, you should check out all of the amazing games coming out of the course for 2015.
https://www.facebook.com/events/923517164408934/
Zane created the good buildings + tram.


t
xo
Install instructions
Installation:
Unzip the file and execute the application! Woo!
How To Get Your Images:
Mac:
RMITGradShowGame.app > Show Package Contents > Contents > Resources > Data > ScreenshotRMIT.png

Windows:
Not sure yet, I don't own a PC